M13 Game Day AUG 4-5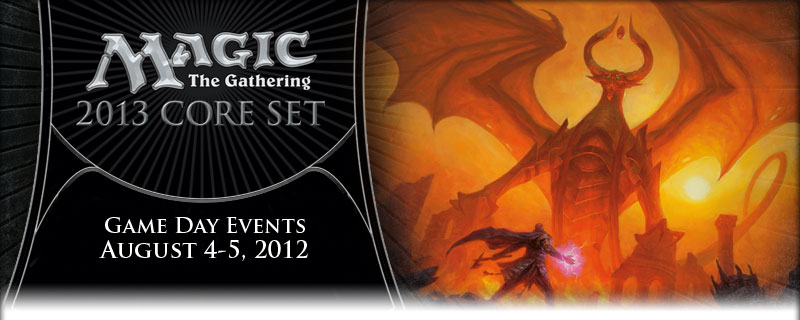 What day:
AUG 4
AUG 5
When does signup for Game Day start:
1:00pm
1:00pm
When does the Game Day event start:
2:00pm
2:00pm
How much to enter the Game Day event:
$3
$3
What do I get at Game Day:
see below
see below
What Happens There?
Game Days are Standard format tournaments.
What Do I Get?
All participants receive an exclusive Mwonvuli Beast Tracker (while supplies last). The Top 8 players each receive an exclusive Magmaquake full-art promo card. The cards are awarded to the Top 8 players even if the tournament cuts only to the Top 4. In addition, the winner of M13 Game Day will receive an EXCLUSIVE PLAYMAT!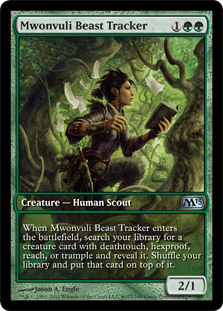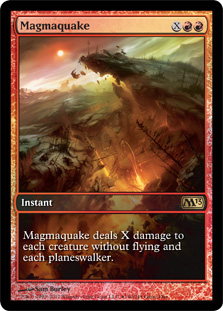 What Does a "Standard Deck" Mean?
The Standard format uses only the newest sets the game has to offer. The current block, the block that was released the previous fall, and the most recent core set or sets are all legal to play in a Standard deck.
The following sets are Standard legal: Scars of Mirrodin, Mirrodin Besieged, New Phyrexia, Magic 2012, Innistrad, Dark Ascension, Avacyn Restored, and Magic 2013.
For more information on Standard, click here.